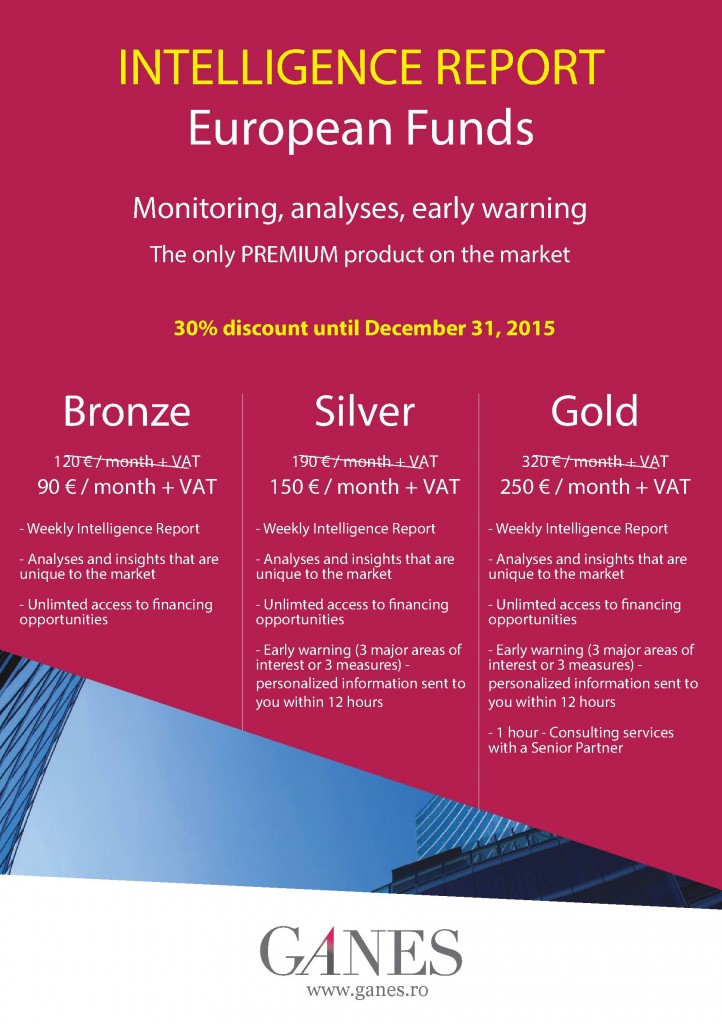 Frequently asked questions
 What am I buying?
A business intelligence product developed by a team of experts that covers financing opportunities through European funds and other public sources.
Why should I buy this?
Because it is the only product on the market that offers analytic support and personalized early warning systems from highly experienced specialists in the field.
You will receive real time access to personalized information in a format that allows you to quickly take advantage of available opportunities.
Our experts' analyses include information from all funding sources and give you a competitive advantage over other companies who are interested in accessing these funds.
 What benefits do I have?
We want to be an active part of your journey towards accessing European funds. Below is a series of advantages that you will gain from partnering with Ganes:
30% discount until December 31, 2015
A discount for project consulting fees equal to the amount paid for your subscription