Automotive Major players in the market believe in Romania
Renault Group
In 2012, Renault invested about 250 million euro in Romania.
Dacia Enterprises activities and logistic platform in Pitesti (Arges County), 2012 generated 7.7% of Romania's exports.
The plant daily turnout  is 1,390 units.
Ford
In 2013, Ford Romania, began production of the new 1.5-liter EcoBoost engine.
By 2013, Ford has invested in Romania about 500 million EUR.
Daimler
will  make a 280 million Euro investment in a production facility for a new generation of automatic gearboxes.

Automotive Related Industry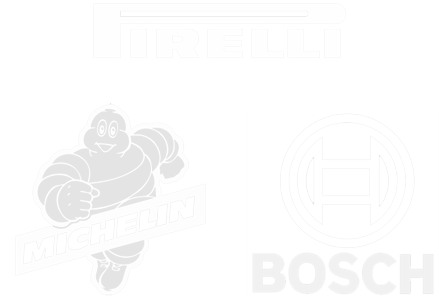 Pirelli.
The Group is expected to invest an additional 105 million EUR in Romania between 2013
Production capacity of 8.5 million tires per year and will reach the end of 2013 a capacity of 10 million tires.
Michelin Group
with annual turnover of 500 million euro in Romania. In Europe there are 40 Michelin factories employing 64,000 persons
Bosch
inaugurated in 2013 two production units in Romania. Investments in both plants amount to  120 million euro and will employ 600 persons
Draxlmaier.
Company officials recently obtained EUR 7 million worth of state aid for two production centers in Satu Mare

Industry
Naval Construction & Repair
In Romania, there are some 33 companies specialized in the naval construction or repair services. They recorded total sales of approximately 812 million EUR in 2011.
Information Technology Telecom
Total market value of mobile phones and smartphones reached 88 million euros. Photo – Photo market reached a total of 9 million euros in Q1 2013.
Internet
Romania, the 5th country in Central and Eastern Europe in the number of Internet users.

Pharmaceutical Industry
EUR 5,9 billion as market value (2013).
Agriculture
Romania has significant potential for agriculture.
6th  place in the EU for agricultural surface and 5th  of arable land (14 millions hectars).
With nearly 3.9 million units, Romanian agriculture has the most farms in the EU.
European financial allocations:
2007 – 2013: EUR 32 bil.
2014 – 2020: EUR 38 bil.
EUR 16 billion for 2014-2020 and – Structural Fund and Cohesion Fund for agriculture
Measure 121: Modernization of Agricultural Holdings finances investments for the acquisition of agricultural machinery for the vegetal and animal sectors, through public assistance (EU and national) and private co-financing. By 24 January 2013, within the Measure 121, 2,333 projects with the public value of approximately 966.7 million EUR have been selected in Romania. The payments within the Measure 121 had recorded some 420.3 million EUR by 24 January 2013.


Romania has a highly developed wine industry.
Romania remains in the top ten wine consumers in the world, with an amount of 22-24 liters per capita.
Energy
The energy sector is dominated by state-owned companies such as Termoelectrica, Hidroelectrica and Nuclearelectrica.

Renewable Energy
Wind
Romania ranks 10 in the (EU) in terms of wind energy production. EUR 20 billion forecasted to be invested in this sector by 2020.
Biomass
The most important potential sources for production of green energy 27% of territory is covered by forests.
Solar
24th place in EU ahead of Poland and Bulgaria.
Geothermal
The 3rd largest potential in Europe
Mineral Resources

Romania has more than 20 billion tonnes of untapped mineral resources.
In the exploitation of minerals operates 379 operators -16 are state-owned and 363 private. The extraction activity is carried out in 25 mines, 37 quarries and seven saline