Romania has made significant progress in restoring macroeconomic stability and structural reforms have advanced.
The country significantly improved its fiscal position, the fiscal deficit narrowed significantly, below 3 percent of GDP, allowing Romania to exit EU's Excessive Deficit Procedure.
These developments have led to an improvement in market sentiment toward Romania.
Romania is a democratic country since 1990, joined NATO in 2004 and EU in 2007. Standard & Poor's credit rating for Romania stands at BB+. Moody's rating for Romania sovereign debt is Baa3. Fitch's credit rating for Romania is BBB-.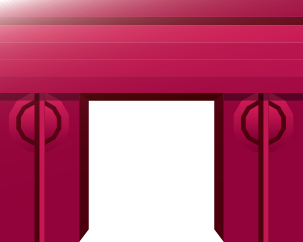 Location
Romania is strategically located at the crossroads of three major markets: European Union (EU), former Soviet Union, and Middle East and North Africa (MENA). It has access to the Mediterranean via the Black Sea Port of Constanta, as well as to the Danube. And it grows into a business hub for the rest of SEE.
Size
Romania is the largest market in Southeast Europe (SEE) and second largest market in Central and Eastern Europe (CEE), after Poland. And, as the second poorest EU Member State with massive untapped potential, it can only grow.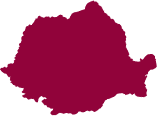 Factsheet
Land area 238,391 sq km; 12th-largest in Europe
Population 21,528,627 (May 28th 2008)
Main towns           Population in '000
Bucharest (capital)            1,931
Timisoara                             304
Iasi                                          317
Craiova                                 301
Constanta                            306
Galati                                     297
Cluj-Napoca                       306
Brasov                                   281
Climate Continental
Weather in Bucharest (altitude 92 metres)
Hottest month, July, 16-30°C (average daily minimum and maximum); coldest month, January, minus 7-1°C; driest month, February, 33 mm average rainfall; wettest month, June, 89 mm average rainfall
Language  Romanian
Weights and measures  Metric system
Currency  Leu = 100 bani; the plural of leu is lei
Fiscal year  Calendar year
Time  Two hours ahead of GMT
Public holidays January 1st-2nd, January 6th, Easter (Orthodox calendar), May 1st, December 1st, December 25th-26th