Romania is well positioned to attract foreign investments in the next three years, according to a Ernst&Young study.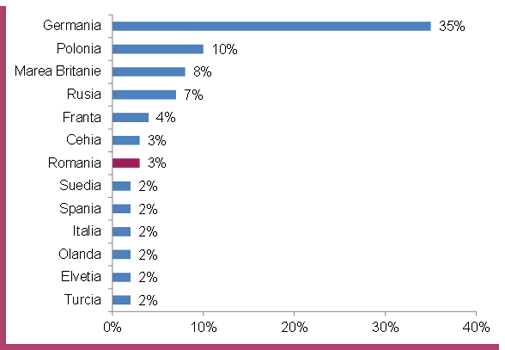 Investment Opportunities
Infrastructure (motorways, ports, railways)
Energy Manufacturing (auto, IT&C, industrial parks)
Agriculture
Education
Environmental protection
Natural resources (mining, exploitation of non-coventional resources, share gas prospecting activities, non-ferrous (gold, copper) metals exploitation
Romania is a very good place for medium to high return projects, in a business environment with low structural risk
Direct Foreign Investment
Hungary 10478
Czech Republic 8244
Poland 2663
Slovakia 2199
Romania 1613 
Bulgaria 1479
Slovenia 112
Source: Source: Vienna Institute for International Economic Studies
First 6 months of 2013: EUR 666 mil.
Inventory (1990–2012): EUR 56.7 billion
The first four countries ranked by the share of FDI from 31 December 2012 are:
Netherlands (22.4% of total stock at the end of 2012),
Austria (18.5%),
Germany (11%) and
France (8.9 %),
*hierarchy unchanged from 2009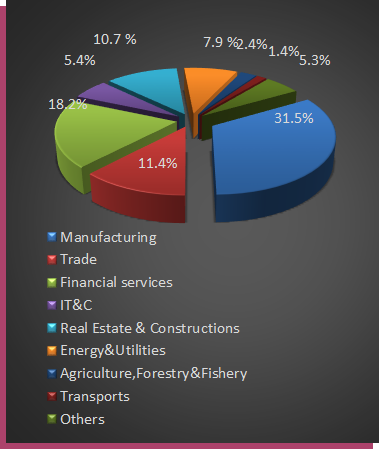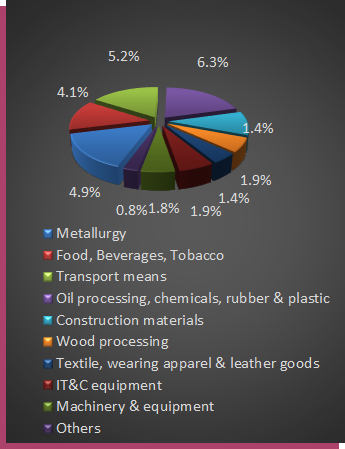 State Aid
Sustainable economic development
State aid schemes in support of investment. Aid intensity reaching 70% of total eligible expenditure, depending on geographical area of implementation and company size.

Total budget: EUR 1 billion
Conditions to be met:
Investment of EUR [5 – 10 mil.]   > at least 50 new jobs created
Investment of EUR [10 – 20 mil.]   > at least 100 new jobs created
Investment of EUR [20 – 30 mil.]   > at least 200 new jobs created
Investment of more than EUR 30 mil. > at least 300 new jobs created
Eligible costs:
Tangible assets: buildings (industrials, touristic, medical), plants, machineries, equipment;
Intangible assets: inventions, licenses, know-how
Value of the state aid:
Investment in Bucharest–Ilfov region > max. 40% of the eligible costs (not more than EUR 22.5 mil.)
Investment in the other regions > max. 50% of the eligible costs (not more than EUR 28.125 mil.)
State Aid
Use of new technologies Creation of new jobs

Total budget: EUR 100 million
Conditions to be met:
initial investment = tangible and/or intangible assets;
innovative investment, as defined in the Oslo Manual – Guidelines for Collecting and Interpreting Innovation Data, or inclusion of an ITC component accounting for at least 20% of the investment;
at least 200 new jobs created within 3 years since commencement of the investment;
contribution to regional development;
business plan supporting the viability and economic efficiency of the investment;
Eligible costs:
total payroll costs (including social contributions) incurred during two consecutive years;
Value of the state aid:
Investment in Bucharest–Ilfov region ( max. 40% of the payroll costs (not more than EUR 22.5 mil.)
Investment in the other regions ( max. 50% of the payroll costs (not more than EUR 28.125 mil.)